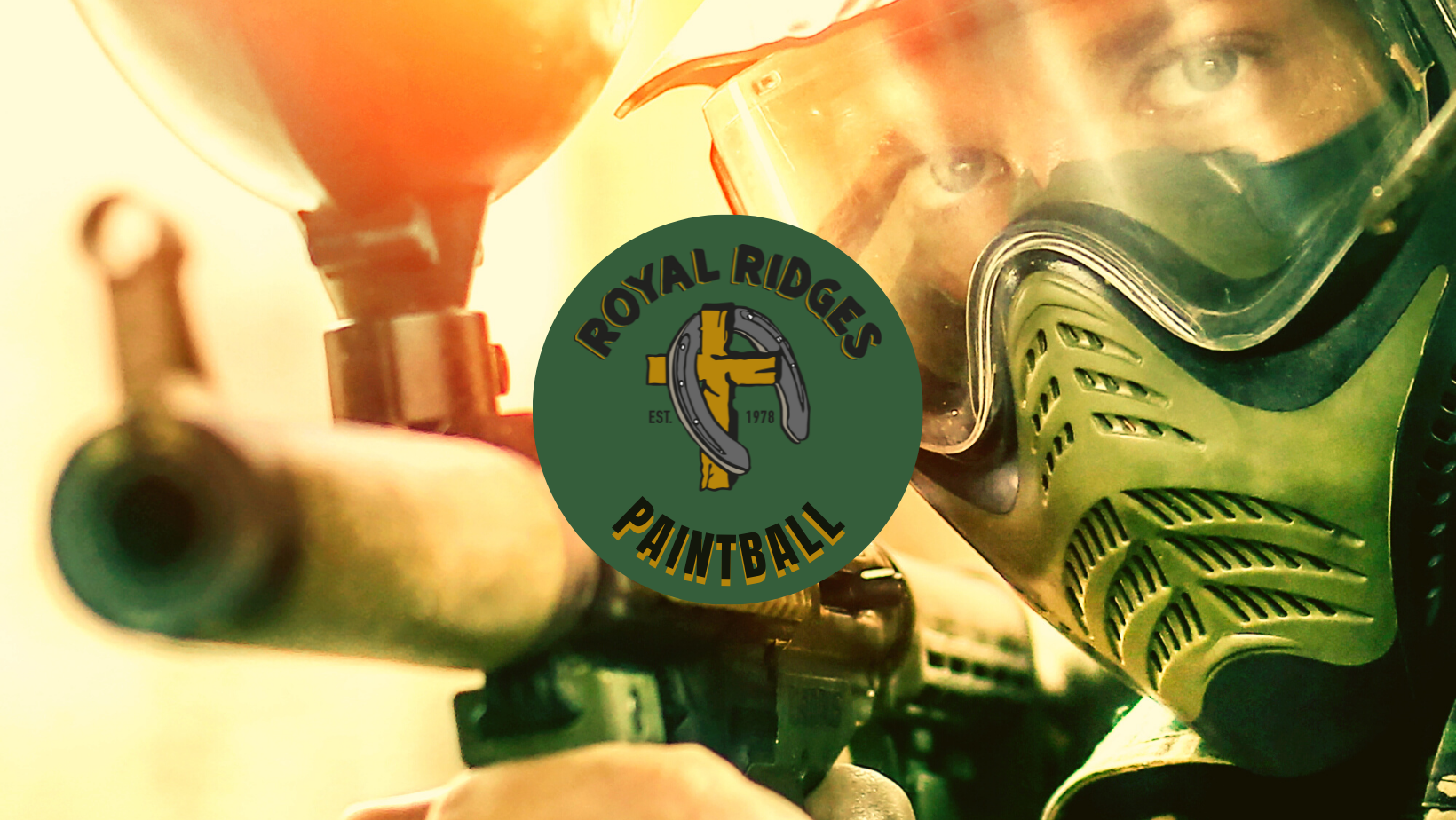 It is Paintball, the way it should be!!!
Royal Ridges is committed to offering you the safest possible family-friendly environment for you to immerse yourself in the adventure of woods ball, scenario paintball, or tournament style speed-ball. There are 2 large speed-ball fields, a 20 acre woods-ball field, and a Tactical Village. Book your next extreme adventure with us! All charges cover the cost of a mask, a marker, paint balls, and an hour or two of game play.
Price $225 (group minimum charge covers up to 5 players)
There is a $45 charge per additional person over five (5) players. For example, seven (7) players total would be $225 + $45 + $45 = $315
Current available booking times:
Saturdays: 10:00 am or 1:00 pm
Interested in other dates/times? Email paintball@royalridges.org to arrange alternate dates/times.
What are you waiting for? Register Now!
Open Play Games and Dates:
 Info
Register for our Private Paintball Parties Here: Register
Paintball Liability Form Link