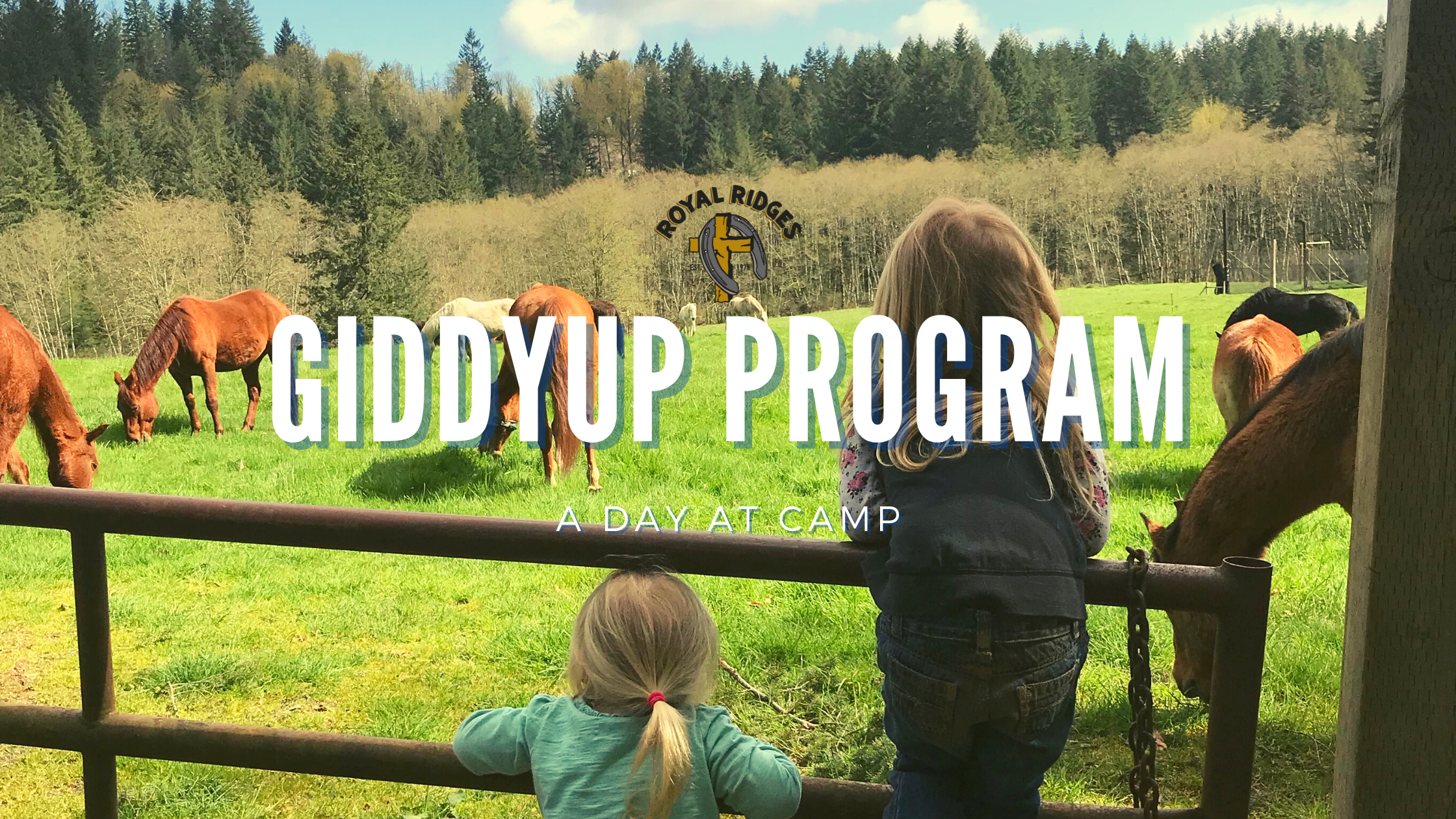 Giddy Up - definition: To go ahead or go faster.
Our Giddy Up program offers a Day at Camp program where campers come one day each week and participate in camp activities to keep the summer camp fun alive year-round. Activities include a fun camp activity, games, socialization, and friendship building.
The Giddy Up program runs from September through May - every Wednesday from 9:00 am - 3:00 pm.
Ages: 5 - 12
Price: $35/per week
Dates: September 14, 2022 - June 7, 2023
Horse Option: We offer Horsemanship Lessons on Wednesdays, 10:00 am - 12:00 pm.
A $10/day discount is offered when purchasing the GiddyUp program and Wednesday Horsemanship Lessons.
Notes:
* Please dress your camper in weather-appropriate clothing (layers, gloves, long pants, sturdy shoes, rain jackets, etc.)
* Pack a lunch and a snack and send a refillable water bottle.
* Drop off and pick up is at the lower camp two-rail fence archway at 9 am and 3 pm. Campers will be shuttled up the hill by program staff for morning activities. Covered, warm spaces are available on rainy and cold days.
* Make-ups or refunds are not available for campers that miss a day. If Royal Ridges cancel a day, a credit for the next term will be given.
* Due to our Summer Camp programs, GiddyUp Day at Camp is only offered during the school year.
* Winter Break and Spring Break are aligned with the Battle Ground Public School schedule and will also be off.
* Participants can withdraw from the program at any time during the session but Royal Ridges requests a two week notice.
Payment: Payment can be made monthly or paid in full. (35 weeks)
Scholarships may be available upon request for those with financial needs.